The raging flames flickered down to the faintest of embers overnight, the telltale hints of ash drifting through the air around me as I awake with a shiver. I jolt upright, the sand caked to my cheek and in my hair. If course, I'm still here. Still on this damned island that even the gods forgot about. I dreamt about the tower again. I saw myself stepping onto the rocky field, long hair blowing in the wind. My leather boots were tied up to my shins and my traveling cloak had seen far better days. But I had made it. I carried a hand carved wooden shield strapped to my back and there was the glint of a sword sparkling at my hip. I had made finally made it. I couldn't see the dragon, but I was ready for the fight. I was going to win this time, I knew it deep in my bones.
I shake myself back to reality, staring out at the waves crashing against my shore with a fury, as though they know what I am planning. And perhaps they do; this sea always seemed otherworldly, conscious in a way that I couldn't explain. It often knew what I was planning even before I did, tempting me with it's alluring waves, keeping me from plotting my grand escape.
I turned by back to the beach and faced the scraggy trees within. The island was small; no more than two miles in any direction. You could traverse the whole thing and still be back in time for second breakfast. But it didn't matter this time; I didn't plan on staying. I needed to build a raft if I was ever going to stand a chance of making it off this hunk of rock. I couldn't wait for a boat to come rescue me, all sailors knew better than to enter these waters.
I close my eyes, take a deep breath and clear my mind. A plan was already forming, the details percolating in my brain overnight. I would search for a rock I could sharpen into a small ax. Then I could knock down a few of the bamboo shoots that nestled on the western edge of this little spit of land. The fronds could be woven together to form a rope that could tie my little vessel together. I might need to find a bit of food, and collect fresh water- who knew how long it would take me to cross this channel and find safe land again.
'I can do this,' I remind myself as I open my eyes, square my shoulders, and start moving. It is time to begin my adventure.
This, my dear adventurers, is where our story starts. Take heed, for these trails we traverse will not be for the faint of heart. Far too often the monsters that we encounter will be those which we created ourselves. This makes them far fiercer foes than the ones we often read about in story books. The giants that tried to cook Bilbo in a stew are nothing compared to the hydras you may have hidden within your own Sea of Distraction.
The connection between boredom and creativity has been proven time and again, there are a myriad of studies that dive deeply into the topic. Two mental states that at first glance seem to be polar opposites, live within the realm of a steady symbiotic relationship. Like Kylo Ren and Ray, their differences make them capable of creating a balance within the complexities of the force. But, my noble companions, we need to pull the reins a little bit here before we go too far down this rabbit hole.
Don't worry, we will be diving into the murky underworld of Boredom very soon. You will find yourself in a place where, if we are successful, you will quite literally not know what to do with yourself. But I think there is a crucial step that is often skipped over in these creative challenges. Finding the type of boredom that is conducive to creative projects is more of an art than most realize. It's not just about giving your toddler your cellphone so they can lock you out of it for the next three hours, or unplugging the tv and tossing the roku up into the attic. No, if that were the case then this journey we are about to embark on would be…well, really short.
The first step of our daring tale will set the stage for all that we encounter along the way. And while I have often been tempted to skip this step, I have also often failed miserably and found myself right back at the starting line. Heed my warning: this is going to be a lot like Mr. Miyagi's lessons- you won't realize that you are learning the muscle memory that will make all future endeavors far easier to accomplish until you are in the middle of the fight.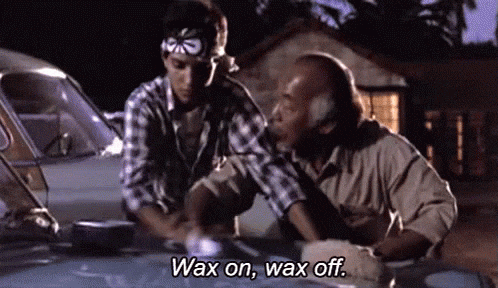 So what is this mysterious trick, you ask? It all boils down to mindfulness. I know, I know, it's a little anti-climactic, but hear me out- your Muse will thank you for it.
Let's rewind a year and flash back to the beginning of the pandemic. When the world locked down the first few weeks were marked by fear and sudden change. Most people were left reeling with children suddenly forced to stay home, some workplaces struggling to facilitate a migration to a remote style, others shutting down completely; even those who still had to go in every day had to find a new way of existing and performing in a world that had shifted overnight. Those first weeks were a blur of activity, press conferences, and social media scanning as we all tried valiantly to adjust to the kind of thing we had only ever witnessed in movies.
After the initial rush of change, we discovered new routines (ones that we would be lurking in for far longer than we could have anticipated). With these new routines came- well, a lot of the same thing day in and day out. I know I wasn't the only one who thought that lockdown would be the perfect time to learn new skills, to create; I thought I would come out of the pandemic as a better and more well-rounded person than when I entered it. I would learn how to grow my own little garden, bake a perfect loaf of sourdough, sew a quilt, make an R2D2 garbage can, finally finish editing that one story and send it off to beta readers. I had the highest hopes for myself. And guess what happened? None of the above.
I felt awful in those moments when I didn't accomplish the goals I had tried to set. We live in a society that prized productivity above all else, and if you aren't working on the grind to improve yourself or your situation, then what the hell are you doing with your time? We fill the space and the silence with mindless action just to be able to say we are doing something.
Here we were with all the time in the world to attempt to accomplish those dreams we've carried since we were little: so why was it so damn hard to sit down and just do it? Why did I stare at an empty computer screen willing nonexistent words to sprout from my fingertips? And more importantly, why didn't those words ever arrive, even when I gave them hours of my day? It's simple: boredom is creatively worthless if you aren't in the right frame of mind to cultivate it.
Stress is like kryptonite to creative thought. It hunts for empty moments in your day like a Lannister hunts a crown; when it finds a sliver of boredom, it will attack it relentlessly until you submit to it's power. The pandemic was the perfect example for me: in the very beginning there were a few weeks when work was relatively calm, and I had every intention of focusing on some of the projects I've got on my creative bucket list. But anytime I had a spare moment, my thoughts would turn to my stressors. I would ruminate on the latest news reports, catch myself mentally diving into old traumas, circling back to that exhausting level of hyper-awareness that left my drained and unmotivated.
What it boiled down to: I wasn't in the right mental state to create. My brain wasn't able to wander freely and explore different possibilities because it was fixated on the same worn out ruminations. In other words: I was doing my best to cope in a world I didn't understand anymore, and it was exhausting.
I want to be very clear here: if you didn't accomplish some of your goals while navigating through a once-in-a-lifetime global pandemic, you are still doing an amazing job. Our society puts too much emphasis on productivity for it's own sake and tends to neglect the mental health elements that make any form of forward movement possible. I don't want this quest here to become another way for anyone to feel bad if they aren't yet ready to fight these monsters. I tried months ago and I couldn't do it. I wanted to pick it up in January, but I wasn't ready. I don't know what changed for me personally, but this spring I finally felt like I was mentally prepared to begin this journey again. If you don't know if you are there- don't put pressure on yourself to continue. If you have a rough week, don't force it. Trust yourself and your body. These challenges: they'll still be here for you when you are ready to continue.
But if right now do do feel like you are ready for the next step, you are probably wonder: why now? How do you care for your creative energy until it blooms? How do you fight the stress that desperately wants to keep your Muse hostage? How do you untangle yourself from the thoughts that leave your mind so tightly wound? I wish I had a magical solution, but as it turns out: the answer is different for everyone. In fact, it can even be different from day to day for the same person.
So to begin our quest we will gather our supplies and figure out what materials will help us traverse the Sea of Distractions. The goal: reduce our stress levels so our brains are more free to wander and explore. Throughout the week I'll dive a little bit deeper into the impacts of stress on creativity, along with the different anxiety-fighting techniques and how they work. But for now, we'll start with brainstorming some tried-and-true tricks to start experimenting with. These will be the little arrows you can keep in your quiver for when things get dicey and those monsters start closing in.
The one warning I will give: beware of the pitfalls of avoidance. There is a fine line between reducing your stress and distracting yourself from it. This is perhaps my biggest challenge: when my brain keeps shifting to anxiety-inducing thoughts, I tend to shove everything I can at it to keep the panic attacks at bay (in case you couldn't tell, I have struggled with anxiety issues for many years, so my fight with this particular monster might take on a slightly more exaggerated form that it does for others). I have a bad habit of filling my head with sound when I catch myself ruminating and amping up; more specifically, I play audiobooks for hours on end sometimes. This habit isn't necessarily a bad one if done in moderation. It can be a handy trick to stop your brain from momentarily centering on uncomfortable and unproductive thoughts. But when you start to depend on this as a coping mechanism: you are in for a bit of trouble. You see, those thoughts you are stifling- they don't just disappear into this air. They have to be addressed at some point. The longer you try to ignore them and hide from them, the stronger they will become. They just grown and grow out of control just like James' Giant Peach (minus the cute little friends he found inside).
Mindfulness Challenge:
Pick a few different mindfulness/stress relief activities to attempt this week. It can be something that isn't on this list, this is meant as more of a jumping off point. Try to be aware of the difference between stress relief and stress distraction.
Exercise: just start moving, doesn't matter how, doesn't have to be particularly coordinated or graceful

go for a walk/jog/run
lift some weights
yoga
stretching
hit things (aka boxing: personally, one of my favorite. Though trying to find someone to hold my boxing pads is a bit challenging, considering I tend to flail like Phoebe when she's out for a run)

Meditation: just 10 minutes a day has shown a marked change in a person's stress levels
Journal: this one is particularly helpful if you find yourself ruminating over the same topics over and over again.
Breathing exercises: I've done these for years. You can find apps that will walk you through the best ways to focus. This has stopped a few of my impending anxiety attacks

I usually pair it with visualization techniques: when you inhale that cool fresh air image you are breathing in all that good energy. When you exhale that warm air imagine you are breathing out all that stress and bad energy. Sounds silly, but it can work wonders

Listening to music: bonus points for having a little dance party for yourself. It might feel silly, but there's something magical about a favorite song and wiggling your body around
Hand massage: I personally haven't tried this one, but I've heard of a few people who swear by it. Put on some lotion and gently massage all the way around- hands carry a surprising amount to tension, and taking the time to focus on in on this one task can work wonders on pulling your brain from stressful ideas
Cooking or baking: this has always helped me relax, and bonus: tasty morsels when you're done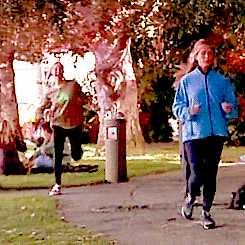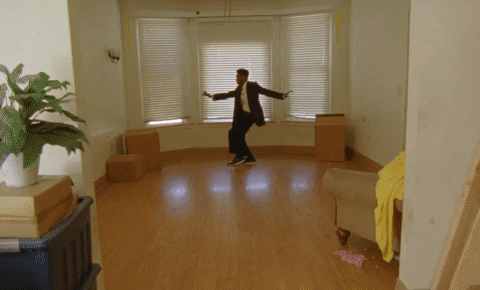 Now, for some of you this might be a breeze. For a person like me: it's really at the crux of many of my life issues. I've struggled with anxiety most of my life, and often tasks that seem simple for others look like Mount Olympus peppered with finicky gods to me. If you find yourself in the same boat, more drastic steps might be needed. I've learned that my diet plays a huge role in my anxiety levels. When I switched to decaf beverages and less sugars I noticed a huge difference in my stress levels and the number of panic attacks I was having each week. While it was one of the hardest steps I had to make (I am a caffeine fiend at heart), it changed the most difficult parts of my life. Even just limiting the amount of caffeine you drink will probably help- and these days decaf really isn't that bad (glances up at sky to make sure lighting won't strike me).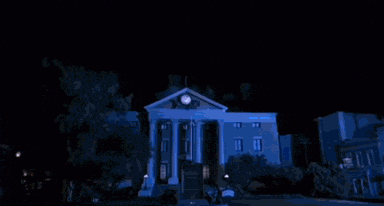 We'll dive a bit deeper into mindfulness as we mosey through the week, but it will be helpful to keep tabs on your mental state as we move forward. Trust me, it will make a world of difference when we move into our Bored to Brilliant challenges next week. Until then, my brave band of adventurers: what's worked for you and your stress during the pandemic? Have you picked up any tricks that weren't talked about (seriously, I would love to know- like I said: my anxiety monster is my daily sidekick, so I am always willing to try something new to tame the little beast).