Scientists have been studying what makes creativity tick for a while, with varying outcomes that have been interpreted and re-interpreted over the years. While is is true that the way a person is 'wired' can play a huge role in how their moods can impact their creative endeavors (like plants, we all flourish under a variety of conditions), generally speaking stress has been called out repeatedly as being an insidious tool against divergent and unique thinking. That's right my friends; Stress killed creativity in the drawing room with a candlestick.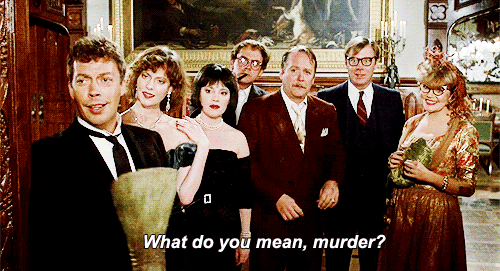 The chemical soup your brain bathes in when under chronic stress impacts all areas of your life; we are constantly being told of new evidence that will prove what we all (literally) feel in our bones: stress is bad for the body- I know, shocking. The branching tendrils of this research are still only scratching at the surface of what this means for creativity, as it can be a difficult concept to measure, and there are a wide variety of competing factors in a person's ability to think outside of the box and come up with novel ideas. But what is unequivocally clear: the stress chemicals your body secretes hijack your higher brain functioning, forcing you to revert to habitual responses. It's been proven to impact learning, memory, attention spans, and the ability to focus: all of which are crucial when you crave to create.
This is not a unique response that only humans experience. In 2009 researchers found that chronically stressed rats also fell back into familiar routines and rote responses. It changed the actual topography of their brains: the areas associated with goal-directed behaviors shriveled while those connected to habit-forming flourished. Even when their routine actions brought them repeated failures, they continued on their known course without deviation. They could not see the possible reward for their risk.
There is also the element of mental energy that needs to be addressed; when you are worried about major life events (losing a job, caring for a sick relative, etc), most of your bran's energy will be directed at solving that problem (this is where the nasty thought ruminations pop up) and you wont have a whole lot left to feed to your creative projects. Energy is a finite source, even for your brain. There are certain tasks that are going to be gas guzzlers and there's not a whole lot you can do about that. While diet and nutrition can help with cleaner functioning, emotional distress can be be the proverbial sugar in the gas tank.
So how do you fix a problem that seems to be built into your very DNA? Ironically, a little bit of creativity could do the trick. I know, I know, cue the eye roll. How in the world are you supposed to break out of your creativity-killing stress by working on the creative project you don't have the energy for? Doesn't that go against everything I've been talking about this whole time? Well, yes and no. It's true that you might not be able to dive headfirst into your master project, but there are other ways to stimulate your creative neurons and get them to start firing again. The key is to scale down. If your stressed brain continually hones in on rote habits, then give it a new one to build upon. Basic creative tasks that don't require a lot of extra thought can be the prefect way to break out of your stress cycle. The more you do it, the more you will ease the flow of that chemical ocean you have crashing around your noodle.
Some simple tasks like doodling, knitting, sewing, gardening, cooking; all of these have been proven to help calm an anxious mind and stabilize your thought patterns. The key is not to put pressure on yourself when starting on these tasks. Don't try to draw a masterpiece, just doodle a cartoon that makes you smile. Don't worry about creating your grand vision, just enjoy the act of doing something other than stewing in your own negative thoughts. You don't have to make a five course meal, just plug along with a recipe that looks yummy. And if it burns- so what? Go for a walk and snap a few pictures of plants you don't recognize, or the woodpecker that is busily searching for bugs in your neighbor's tree. Don't concern yourself with how the picture turns out (heck, a good filter can fix just about anything. And if it's a little blurry? Well that's just an artistic commentary on how the human existence refuses to slow down to fully focus on the natural world around it- see, you can turn anything into fancy art).
As so many of us probably learned during the pandemic: it's hard to create when you can't turn your brain off, when you are worried about a million little things. It's hard to feel fully human or to embrace who you want to be when you can't get the energy to focus on the projects that bring meaning into your life. It's okay to fee stress and to have days when you just need to throw in the towel and take a hot bath. Reduce the pressure you are putting on yourself; eventually you will start to feel authentic, like a flower whose petals are finally opening to spring. And if it takes a little extra time- it just means the outcome will be even sweeter. Slow down, take a deep breathe, and put your mental heath first: everything else will follow after.