I have tried a plethora of mindfulness techniques on and off for years. It wasn't until I was an adult that I realized the anxious thoughts continually pelting my brain weren't what others would consider 'normal.' And from the moment I was aware that my anxiety was impacting my daily living; I've tried cajoling it and taming it, befriending it and understanding it. It's the shadow that follows me throughout the day.
I've desperately tried to figure out why my brain is wired the way that it is, and why that could be a good thing. There have been interesting studies and countless books that attempt to dive into the role that mental illness might play in society. I specifically remember a study of chimps that struck a chord. In every chimp troop there were a small number of anxious and/or depressed chimps that typically kept themselves to the outskirts of their social world. As an anxious little introvert myself, I felt a kinship with this little band of misfits. As part of the experiment, the misfits were removed from the group. And do you know what happened? Within six months the remainder of the pack had died. When they looked into the cause, it was actually relatively simple: the anxious creatures would regularly sleep on the edges of the group. Being natural bundles of nerves, they were overly sensitive and vigilant when monitoring the world around them. Little things had the ability to disturb them so they would call out- waking up the rest of the band so that they could escape to safety. Without the anxious within their numbers, the warning system of the pack was disabled. Now, there are interesting studies that have also been done on human leaders who have exhibited symptoms of non-traditional neural systems, but that's not really the point I'm trying to make (not today at least, trust me- this will be coming back up in the future).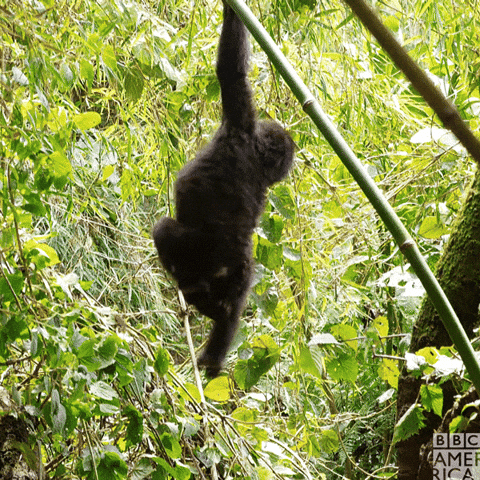 The point I am trying to make in a roundabout way: there is a place for the neurodiverse among us. However, knowing that the brain functions you have lived with (and fairly regularly suffered through) have a place- that doesn't make it any easier to deal with them on a regular basis. Great, I am a human warning bell for the rest of society. Now can I please just be able to answer a phone without that jangling jolt of panic? Sometimes you need a break, a coping mechanism to dial down and 'tune' your anxiety/stress to a more manageable level.
There are a lot of different ways to go about this: as I've mentioned before, food and diet are an amazing place to start. Physical movement and exercise and really complete your stress cycle so you can wind down. Little creative projects that don't require excessive thought are good too. But today I want to focus on a classic: the tried and true art of meditation. Something so simple it feels damn near impossible at times.
Personally, I prefer to indulge in a few short meditations throughout the day- I don't have the patience to attempt meditation for longer than a couple of minutes. That is my sweet spot: anything more than that and the struggle to control my thoughts starts to outweigh the potential reward. Perhaps someday I'll graduate to a higher class of meditators, but for now- I celebrate every small win.
Which Side of the Road do you Walk on?
To start off, it's important to note that there are a lot of different ways to meditate, each of them stemming from a slightly different history and with a variety of end results in mind. But the two major camps that science has focused on are 'focused attention' and 'open-monitoring meditation.' Focused attention is when you focus on one specific thing (usually this is your breathing), while Open-Monitoring is when you pay attention to all the things going on around you without reacting to them. According to scientists, open-monitoring has more of a noticeable impact on creativity than the focused type.
The primary elements of most meditation practices involve focused attention, relaxed breathing, a quiet setting, a comfortable position and an open attitude. These, however, are not requirements- though they will make the first few attempts a bit easier to manage as you start out with your own practice. Keep in mind, there is really no right or wrong way to meditate; focusing too much on perfection will just increase your stress, which is the exact opposite of what you want to accomplish. The ultimate goal is to hone in your attention and quite the cacophony of thoughts that poke and prod at you every day.
The changes that take place in your brain during and after meditation can actually be visibly seem when using fMRI scans. Your brain's overall processing speed drops from a sprint to a springtime mosey. The frontal lobe, which is responsible for reasoning, planning, emotions, and self-conscious awareness slows way down. The Parietal lobe, which processes sensory information about the world around you, follow suite and drifts towards sleep. The thalamus, which generally acts as a gatekeeper for your senses, switches it's focus toward so it's pointed inward, which reduces the incoming stimulation you receive. And, if that all wasn't enough to give you the comforting glow of mental stillness, the reticular formation, which receives incoming stimuli and puts the brain on alert, soothes itself and dials back it's arousal. Ah yes, sweet relief- that last one is the reason why I come to the party. Fun fact: the reason why exercise is right up there with meditation in terms of mental health benefits is because to actually has the exact same impact on the brain as meditation. Funny how stillness and motion are cut from the same cloth. So take comfort, my zoomy friends who don't like to sit still: you can reach these same goals while bouncing and running around.
What It Means
Now, that's all fine and dandy, I can throw biology lingo out all day, and that isn't going to help anyone decide if they really want to give meditation a try. But the health impacts (and the benefits for your brain and creative projects) are not easily ignored. So what can you expect to get out of the deal, should you choose to accept this particular adventure?
When you boil it down, meditation is really all about focus and training yourself to be aware of when your mind starts to wander. This little exercise routine for the brain trains that beautiful noodle of yours to more easily focus in other areas of your life. This is a huge deal for humans, considering our attention span has reportedly shrunk from 12 seconds in 2000 down to 8. That's right, we are clocking in right behind the guppy (fish inch us out with 9 whole seconds). The research shows that those who meditate are able to weed out and ignore potential distractions far more easily than those who didn't . This increases productivity and reduces the stress and frustration that come with constant interruptions.
For people like me, there is also the proven fact that anxiety and stress are reduced as well. The science behind this one is actually pretty interesting. You see, your brain is a bit like a highway, creating it's own neural pathways. When a roadblock appears for whatever reason, perhaps through injury or illness, your brain will reroute those neural links to get around the problem area. And much like our roads, some of them are traveled more than others. Think of those most well-used pathways as highways where your neurons can fly through without a moment's hesitation. But not all of these pathways are ones that you really want to maintain and build up. Some of our neural connections are wired more for stress; in particular, the medial prefrontal cortex, nicknamed the 'Me center.' This area is responsible for processing information relating to ourselves and our experiences. It takes outside stimuli (like a scary event) and sets off a chain reaction that leaves you with some pretty strong negative feelings. Meditation, however, helps loosen up these pathways; dropping your 5 lane stress highway down to a more manageable 2 lane country road. This allows us enough internal distance to view our experiences in a more rational manner, which is kind of the kryptonite of irrational anxiety thought patterns. The more you loosen these pathways, the less they become the default road to travel, so to speak.
Studies have also shown a marked increase in empathy and compassion with people who meditate versus people who don't. This is good for creative projects in which it's important to be able to see the world from a multitude of perspectives. Not only that, but empathy and compassion just help build better people and societies in general. I mean, one glance at the news will tell you what we are deeply missing in our world- and it's not just cow bells.
Just in case you thought it couldn't get any better, can I perhaps offer up some improved memory? That's right, studies have shown that people who meditate are able to recall information much faster than those who dont. And if that wasn't enough, it's also linked to larger amounts of gray matter in the hippocampus and frontal areas of the brain. What this translates to is more positive emotions, improved emotional stability and increased focus in daily living. And the cherry on top of this bright little sundae? Studies are showing that meditation also seems to slow down the impacts of aging on our brains.
Now What?
Okay, so now you know what amazing benefits you've been depriving yourself of while avoiding a healthy dose of mindful meditation. So now what? Is this where I stop to give you step by step instructions on how to reap all the beautiful benefits I've been touting? Alas, it is not. Truthfully, I was originally planning on writing out a few basic steps to start off a meditation practice. but that was before I realized what a wide variety of options and styles exist in the world. Why would I paint you into the box I started with when you can easily branch out and explore this wonderful new world of possibilities all on your own? I've dabbled a few of the basics- my personal favorite is still a walking meditation that involves a lot of focused breathing techniques. But then I have a post-yoga cool down in child's pose that never fails to get me into the perfect headspace for mindful relaxation (and occasionally a short little nap on the yoga mat). Just a few online searches or downloading a free app or two can open you to a whole new world of meditative possibilities, and I find that far more exciting than a boring old list at the bottom of a blog.
The bottom line: what could it hurt to try? Give it two minutes twice a day for a week and see where you wind up. After all, you have nothing to lose and everything to gain. Happy hunting for creative mindfulness, my friends. The journey is only just beginning. So go ahead, go find your om way and embrace it fully.